L'univers multiple de Hans Christian Andersen
Publication : 17-10-2021
#FEST - Federation for European Storytelling #Danemark #Copenhagen #Hans Christian Andersen #Odense #fairy tales #fantastic creatures #artistic paper cuts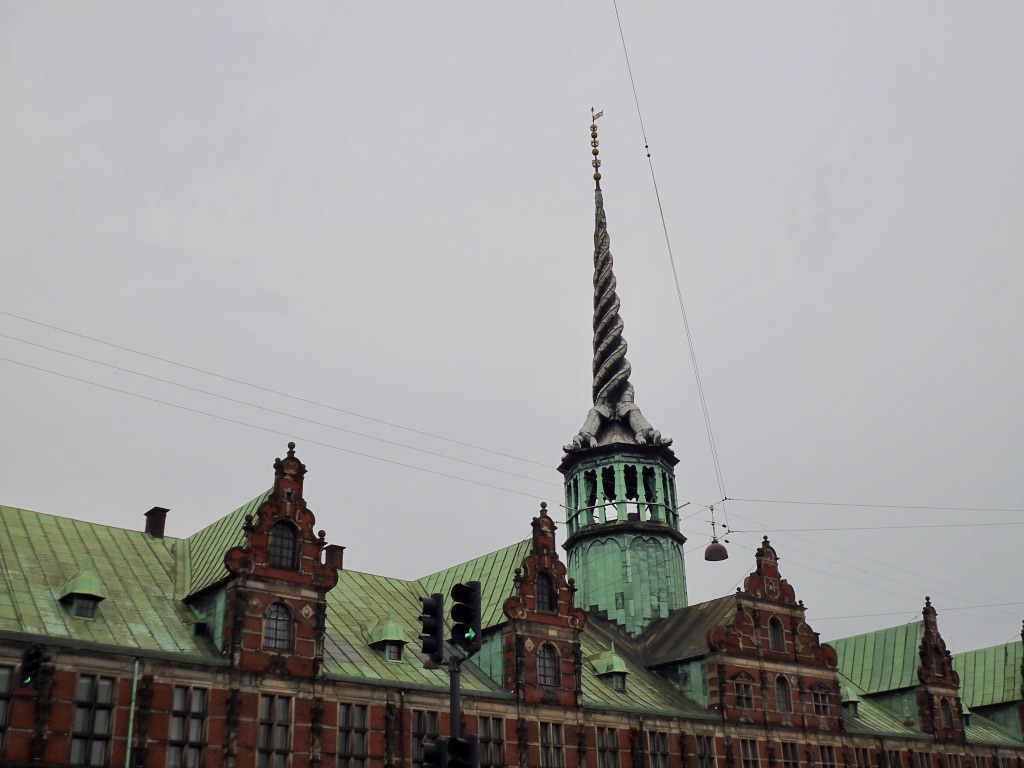 - english version below -
L'univers multiple de Hans Christian Andersen
Au début du mois octobre, ERZIELKONSCHT a fait son premier voyage au-delà des frontières. Destination : Svendborg au Danemark, pour la conférence annuelle du FEST – Federation for European Storytelling (Fédération européenne pour l'art du conte). Nous sommes heureuses et fières d'avoir pu ajouter le Luxembourg pour la première fois sur la carte géographique des pays membres. YAY !!! On vous avait annoncé que, pas après pas, on avait l'intention de conquérir le monde entier ! ;-)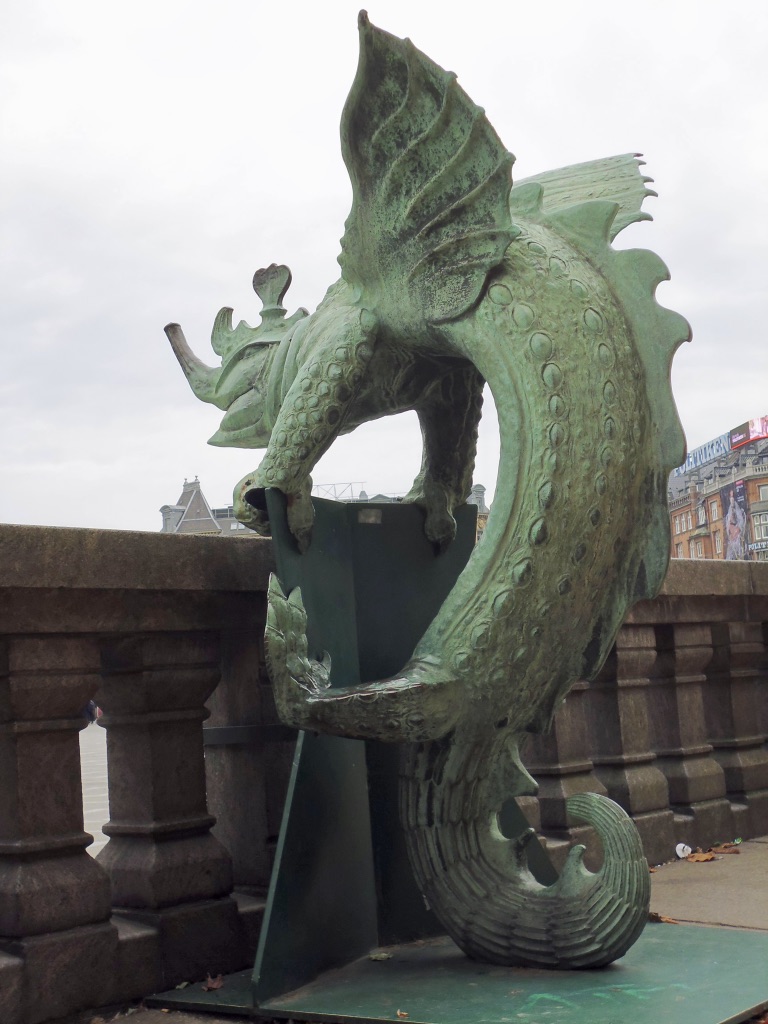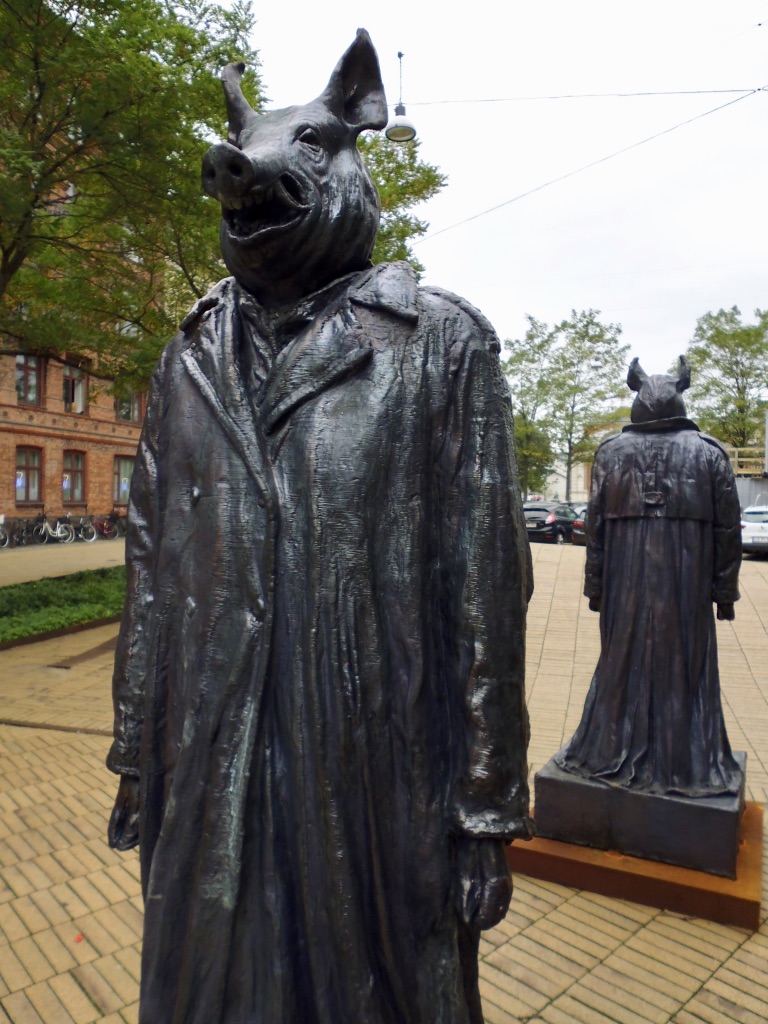 Pour nous rendre dans la petite ville portuaire danoise, on est d'abord passées par sa plus grand sœur : Copenhague. Cela a aussi été une première fois et, même si on n'a pas eu le temps de discuter avec sa fameuse petite sirène et lui ramener le bonjour de notre Melusina, on a croisé pas mal de créatures extraordinaires sur notre chemin. Hans Christian Andersen avait donc pas mal d'inspiration autour de soi, lorsqu'il décide d'aller vivre dans la capitale. C'était aussi autour du célèbre romancier, dramaturge, conteur, poète et artiste tout court, que se déroulait thématiquement la conférence cette année.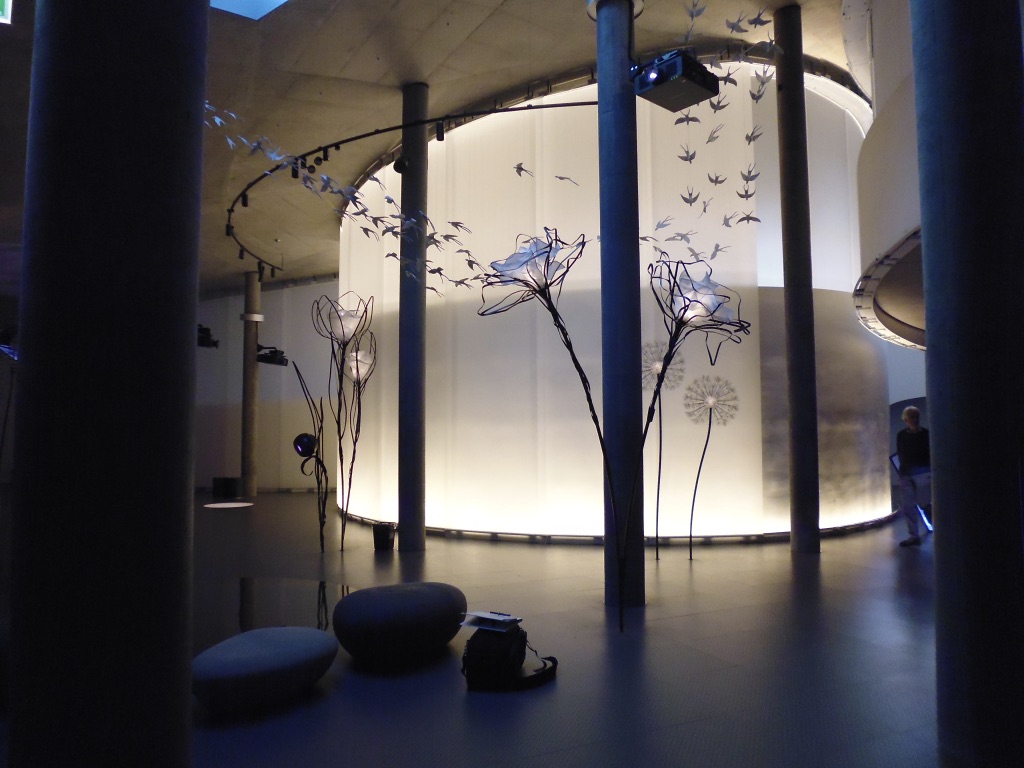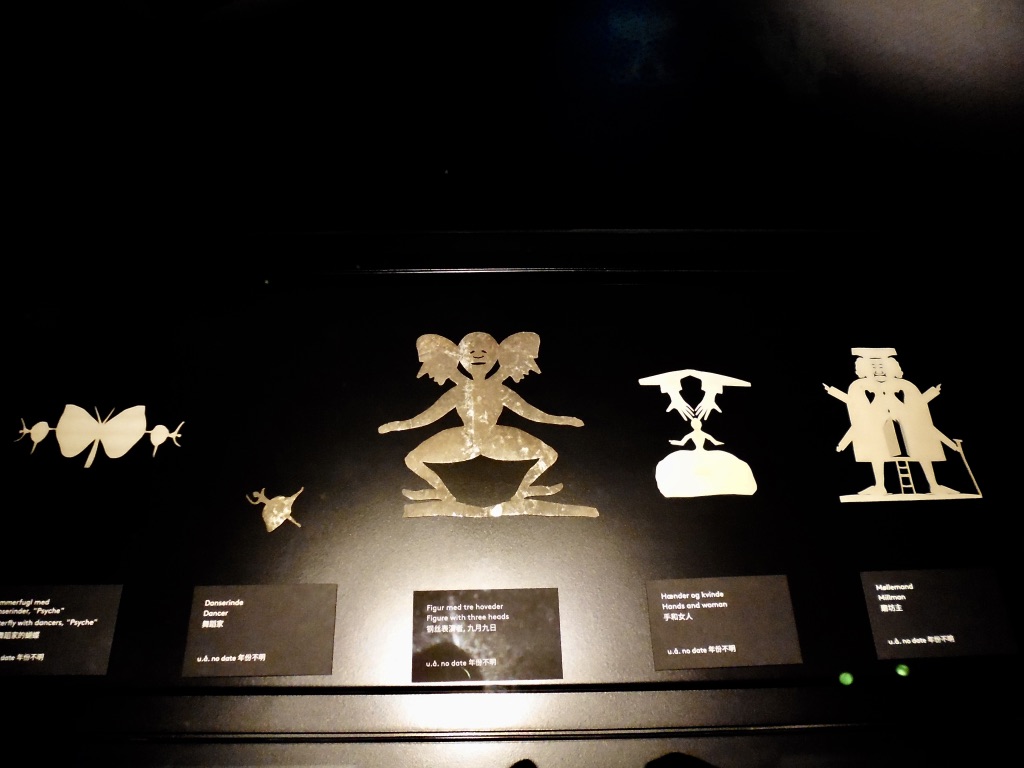 J'avoue que je n'ai jamais vraiment accroché à ses contes, sans que ce ressenti personnel ne constitue un jugement de valeur ou autre. On ne le sait que trop bien, les histoires, c'est souvent des coups de cœur. Dans son cas, l'étincelle m'est venue lors de la visite du musée de la maison de H. C. Andersen à Odense. Loin des petits musées ruraux démodés, la Hans Christian Andersen House est un bijou d'art architectural combiné aux nouvelles technologies, qui offre aux visiteurs une véritable immersion poétique interactive. Et loin aussi d'être que destinée aux enfants, cette visite permet un plongeon multi-sensoriel dans le monde imaginaire de l'auteur et fait découvrir la réalité à pas feutrés.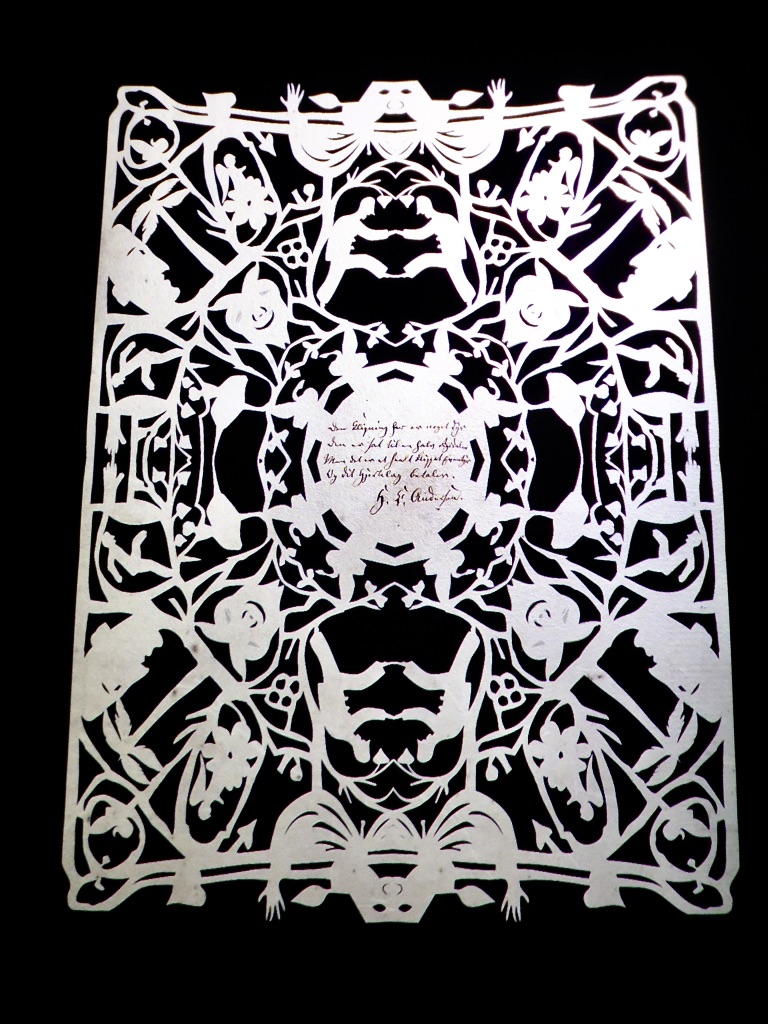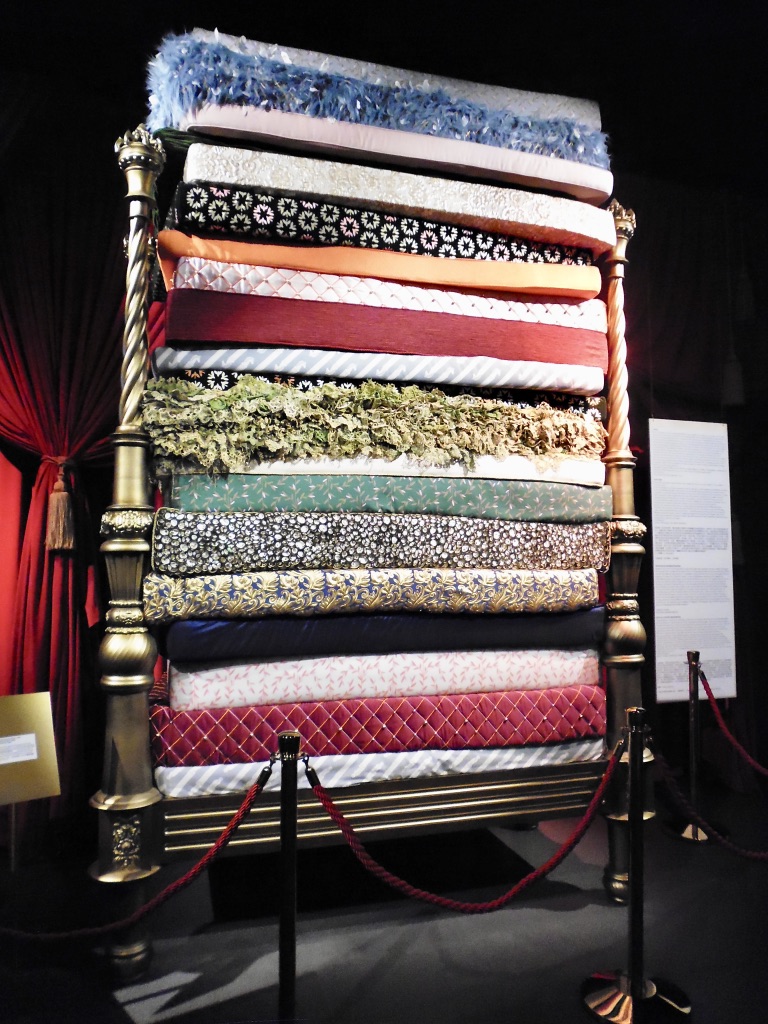 Et là, dans cet univers autre, je les vois, ses merveilleux découpages en papier. Et oui, notre cher Hans se dédiait avec délectation aussi à la création de figures, formes et silhouettes de tout genre pour peupler de fantaisie une vie, qui comme on le sait tou.te.s, est loin d'être toujours un conte de fée avec happy end. Est-ce aussi pour donner de l'espoir et de la joie qu'il imaginait, écrivait et racontait sous multiples formes, une existence dans laquelle se cache l'inattendu et l'inexplicable ? En tout cas, les découvertes et les rencontres que j'ai faites lors de notre séjour danois ont été une véritable source d'inspiration !

Luisa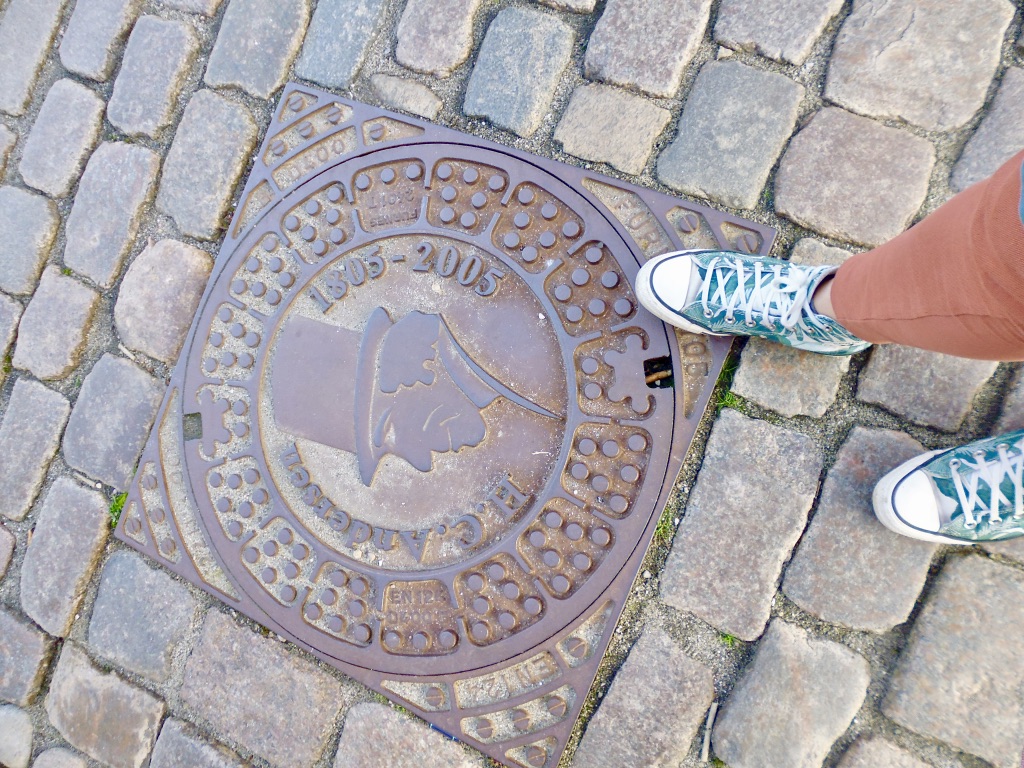 - english version -
The many worlds of H. C. Andersen
The beginning of October, ERZIELKONSCHT made its first trip across the border. Destination: Svendborg in Denmark, for the annual conference of FEST - Federation for European Storytelling. We are happy and proud to have been able to add Luxembourg for the first time on the geographical map of member countries. YAY!!! We told you that, step by step, we intended to conquer the world!
To get to the small Danish port city, we first went to its bigger sister: Copenhagen. This was also a first time visit and, even if we didn't have time to chat with its famous little mermaid and bring her our Melusina's greetings, we met a lot of extraordinary creatures on our way. No doubt, Hans Christian Andersen had plenty of inspiration during his life spent in the capital. It was also around the famous novelist, playwright, storyteller, poet and artist that this year's conference was themed.
I must admit that I never really got hooked on his tales, without this personal feeling constituting a value judgment or anything else. It's a well-known fact, that stories are often a matter of love at first sight. In his case, the spark surged inside me when I visited the H. C. Andersen's house in Odense. Far from being an old-fashioned rural museum, Hans Christian Andersen House is a jewel of architectural art combined with new technologies, which offers visitors a real interactive poetic immersion. And far from being only for children, this visit allows a multi-sensory dive into the imaginary world of the author and makes you discover reality in a quiet way. And there, in this other universe, I see his wonderful paper cuts. And yes, our dear Hans also devoted himself with delight to the creation of figures, forms and silhouettes of all kinds to fill with fantasy a life, which as we all know, is far from always being a fairy tale with a happy ending. Was it also to give hope and joy that he imagined, wrote and told in many forms, an existence in which the unexpected and the inexplicable are hidden? In any case, the discoveries and encounters I made during our stay in Denmark were a real source of inspiration!
Luisa
- Translated with www.DeepL.com/Translator (free version) -